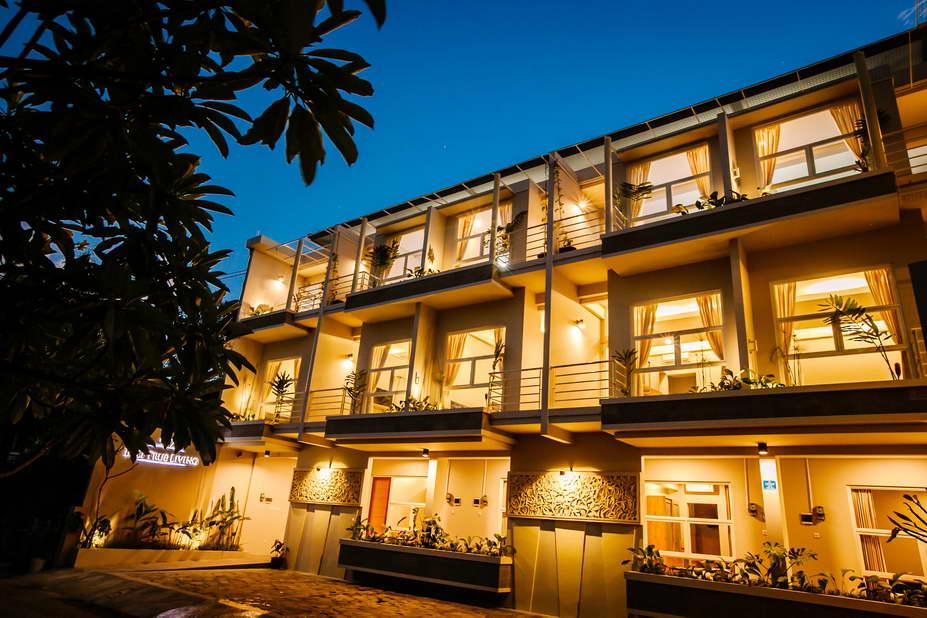 Why Bali True living Apartment / Serviced Apartment Bali ?
The Only Luxury Affordable Apartment Bali
What is a serviced apartment ?
A serviced apartment is a completely furnished apartment available for both short-term and long-term stays. They are inclusive of utility bills and of provide all the hotel-like amenities such as maid service and reception.
Benefits of serviced apartments :
Space –> Serviced apartments offer more than just a room. Serviced apartments have separate areas for cooking, dining, living and sleeping offering a better home from home experience.  You have more space to live and work in. Having more space also means you can entertain guests a lot easier.
Our Apartment Bali : The space is 33 sq meter which doubled the size of any budget hotel in Bali.
Cost –> Serviced apartments cost approximately 30% less than an equivalent hotel. Serviced apartments have a kitchen or kitchenette so you save money on room service and restaurant costs. The vast majority of serviced apartments offer free Wi-Fi unlike many hotels who continue to charge for it. Plus the longer you stay in a serviced apartment, the cheaper it gets making serviced apartments an ideal solution for temporary accommodation, corporate relocation's and business trips.
Our Apartment Bali : The cost is as much as the cost of any budget hotel in Bali.
Flexibility –> At home you eat when you feel like it.  Serviced apartments are the same.  You can eat whenever you want, whether it is a light bite or a full meal. This flexibility makes it much easier have family visit and even business meetings.  Many serviced apartments have sofa beds affording the chance for a guest to stay the night. Feels like home!
Our Apartment Bali : The breakfast service is served in room during flexible time in the morning.
Privacy –> Having more space means guests can enjoy enhanced privacy, especially if they are travelling with family because you have the space to socialize together and space to retreat individually. This simple guide helps to explain why serviced apartment is a great choice while travelling to any city around the world especially Bali
Our Apartment Bali : The apartment includes living room, kitchenette, Bathroom, Balcony, and Garden all in one.
Check out our latest promotion at www.balitrueliving.com and contact us at +62 361 9376012 or +62 81 999 010109. Do not wait any longer, book it now! Serviced Apartment Bali