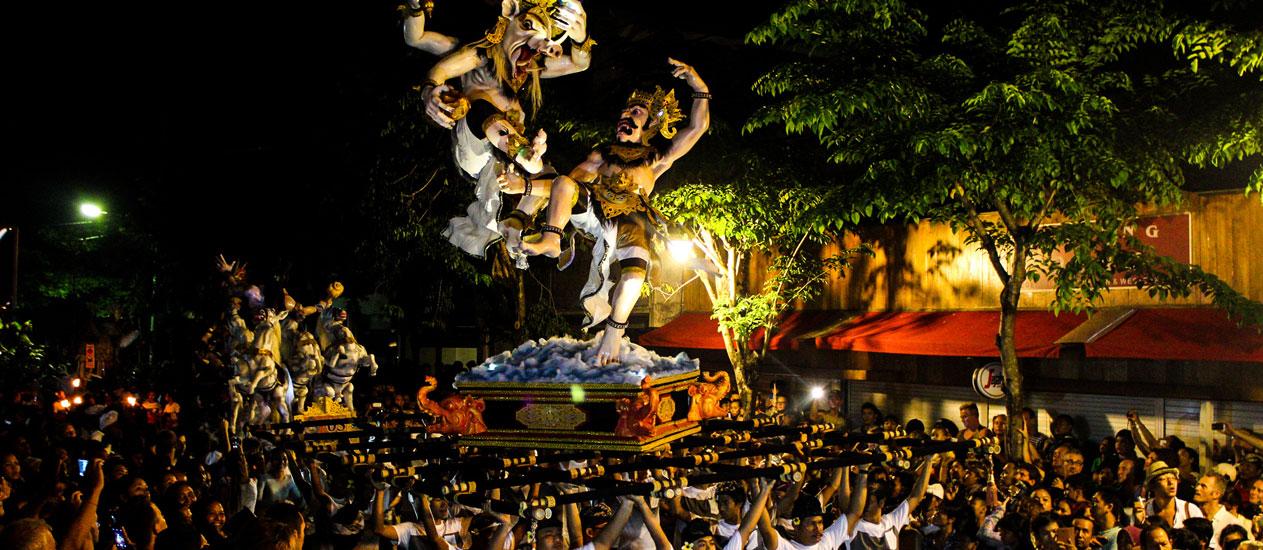 Thinking of going back to Bali conjured up memories of great food, peaceful monkey-filled streets and of course, rowdy middle aged Aussies having the time of their lives in Kuta's bars and clubs.
What I didn't consider, and what you definitely should – is that the Island of Bali celebrates Nyepi, the Balinese new year and Hindu celebration, by shutting down and having a DAY OF SILENCE.
The Balinese new year is celebrated over six days. On the third day, there is Nyepi, the day of silence. The island comes to a halt. There are no flights scheduled, no one can leave or enter Bali at this time. Everything is closed and no light is meant to be lit. Hotels have some leeway on this, because of the tourists, but they cover their windows and there are a minimal number of staff working.