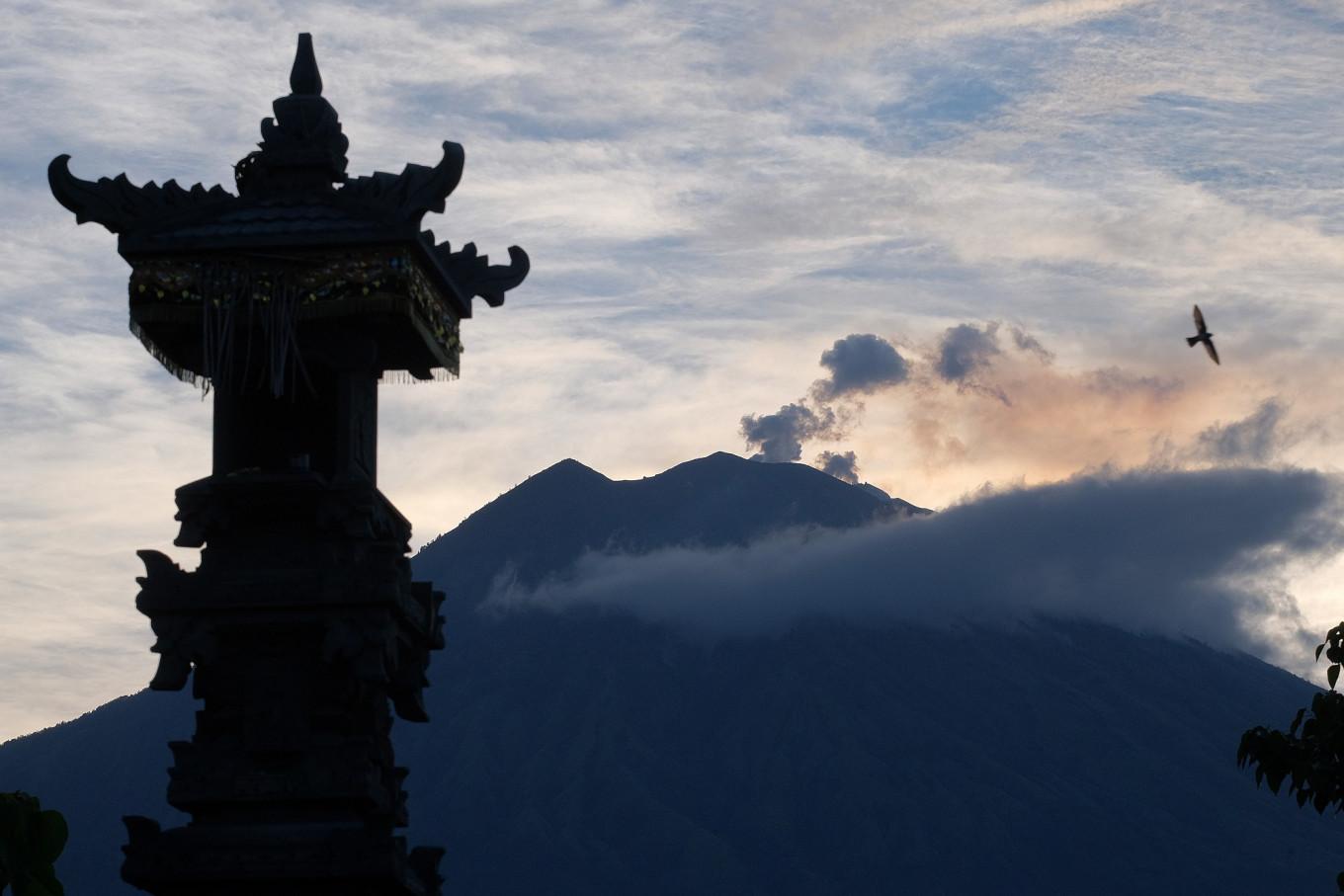 Mount Agung eruption not affecting Bali airport operations
State-owned airport operator PT Angkasa Pura I (AP I) says the eruption of Mount Agung has not affected operations at I Gusti Ngurah Rai International Airport in Bali.
"Based on the result of a meeting, we decided to operate normally after considering data from all stakeholders," said airport spokesman Arie Ahsanurrohim in Denpasar on Sunday as quoted by Antara.
The volcano erupted at 3:21 a.m. on Sunday, spewing volcanic ash up to 2,000 meters high. Based on a test at the airport conducted from 6:44 a.m. to 8:15 a.m., the volcanic ash was not expected to disrupt flights.  Meanwhile, based on a light detection and ranging scan from 7 a.m. to 8:22 a.m., the volcanic ash had spread from zero to 1,500 meters away from the airport. Arie said based on flight meteorology observations at 10:30 a.m., no volcanic ash was found close to the airport. Meeting attendees, however, said the situation would be monitored.
"All stakeholders will meet again if there are significant changes to discuss the condition comprehensively," Arie added.